Website Design and Development
An effective business website is about more than just good looks. A site's usability and functionality are just as important to meeting your audience's needs and driving conversions. Our enterprise clients rely on our Agile design and development process and cutting-edge tech stack to create high-performing websites and landing pages.

Content Management
Robust content management is essential for businesses to efficiently create, distribute, and track the performance of their digital content. We leverage our experience with WordPress, Drupal, AEM, and other content management systems to streamline content creation, organization, storage, publishing, and analysis and drive your business goals.

UI/UX Design & Development
A good UI/UX can boost user engagement by making the website more visually appealing, easy to navigate, and enjoyable to use. This can keep users on the website longer and increase conversion rates. We help you deliver a differentiated, frictionless user experience by understanding your audience and goals and using design best practices.

Digital and Campaign Asset Management (DCAM)
DCAM is vital for businesses to run effective marketing campaigns while keeping costs down. By setting up a centralized location for digital assets, businesses can reduce the effort required to manage their digital content. We deploy a cutting-edge tech stack and processes to help you streamline your campaigns.

Website Performance Optimization
An optimized website enables a smooth user experience, good SEO, and high conversion rates. Our search engine optimization (SEO), quality score optimization, A/B testing, reporting, and analytics solutions use advanced technology and data to help companies reach their marketing objectives and increase their return on investment.

Tech SEO
Technical factors such as website speed, navigation, mobile responsiveness, schema markup, and URL structure can impact your website's search rankings. Our technical audit can help identify technical roadblocks while our solutions help you to improve the core web vital scores of your page, leading to improved search rankings.

Marketing Automation
Marketing automation can help businesses streamline their marketing efforts, improve lead generation and nurturing, and deliver better results through targeted and personalized campaigns. We automate routine processes such as email marketing, social media posting, and advertising so that you can focus on your strategic priorities.

Secure Hosting Services
A secure website is essential for maintaining customer trust. Our secure hosting solutions and practices help secure your online presence by mitigating the risk of downtime, data loss, and cyber attacks. We use the NIST framework and run periodic upgrades, data backups, and automated security updates to provide industry standard uptime and security.

Design


Empathize


Analyze


Ideate


Execute

Business Analysis
Requirements
Target audience
Competitive analysis

Feasibility Analysis
Hosting compatibility
Tech stack review
Risk and Performance impact analysis

Tech Analysis
CMS & Features
SEO Audit
Security and performance

Creative Design
UX/Wireframe
Brand guidelines
Visual design, mockups and prototyping

Build, Launch, and Support
CMS and HTML
Backend Functionality
QA, UAT and Launch
Ongoing Optimization
Content updates
Feature enhancements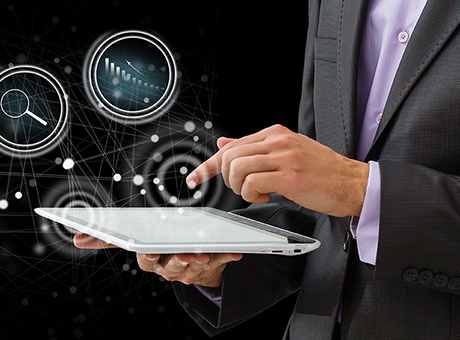 Case study
Our Client is the leading reverse mortgage carrier in Canada and offers reverse mortgage product to homeowners of 55 years of age and above. Reverse mortgage business comprises of advisor and consumer businesses. Our client uses digital/ web assets as well as 'Web to phone' to reach potential customers.
Request more information about our Design & Development services
Getting started with iQuanti is easy, just drop us a line and we'll setup a time to discuss with you shortly.