Our heritage is diving deeper into data and analytics to drive tailored, actionable insights and acquisition strategies.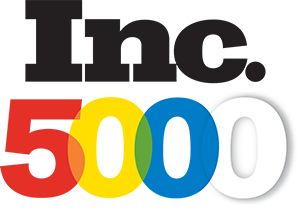 A New Type of Agency
As marketers, we were frustrated with the lack of effective tools to turn data into actionable insights that drive business results. iQuantism was born in the quest for better solutions.
Humble Beginnings
From a 200 square foot windowless office, we delivered the first reporting project that led to a performance driven website re-design.
Rapid Innovation
Across clients and projects, patterns started to emerge. Based on this, we recruited talent from top engineering schools to develop multiple tools that rapidly process data and drive actionable insights.
Proprietary Tools
Harnessing the power of big data, we further expanded our tools to reverse engineer search engine algorithms, predict trends and simulate real market scenarios.
of our clients are Fortune 500 Companies
iQuanti Culture
We are innovators in creating a unique, diverse, company, culture
where new talent can thrive.
LEADERSHIP TEAM
Meet our leadership team with highly complementary backgrounds and deep digital skills.

Sastry Rachakonda
CEO
As Chief Executive Officer, Sastry focuses on the company's mission to deliver strong results for clients through the effective use of data and digital technologies. Leveraging his extensive digital marketing experience leading large corporations, he drives the iQuanti team to craft and pioneer data driven solutions that help clients excel in their digital marketing campaigns. Sastry previously held positions such as Head of Small Business for Discover Financial Services and led the acquisition business for the Small Business Division of American Express.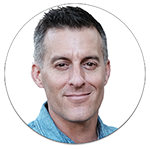 Brent Trimble
Vice President, Client Services and Strategic Solutions
Brent is Vice President of Client Services and Strategic Solutions. A growth oriented digital marketing executive, Brent was formerly the Managing Director of IPG shop Mullen Lowe Profero in NYC. While at the Ad Age A-List Standout shop, for almost two years, Brent drove a growth and practice refinement plan resulting in more than double year-over-year income and expanding service offerings. Prior to MLP, Brent was a Global Marketing Director for Accenture Digital, integrating the strategic digital services within the global Strategy and BPO solutions of the firm. He joined Accenture during its acquisition of avVenta – a global digital marketing services firm serving as Chief Growth Officer, driving 60% growth culminating with the Accenture purchase.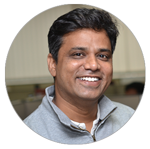 Ajay Rama
SVP Products
As Senior Vice President of Product, Ajay lends his deep expertise in analytics and research to driving success in digital marketing. At iQuanti, he leads the creation and delivery of all products. Ajay previously held positions on many teams that created analytical products for leading firms like i-flex, Oracle and AOL. He also co-founded intriq, a marketing and analytics company. Ajay holds a Metallurgical Engineering degree from National Institute of Technology, Warangal and an MBA degree from Indian Institute of Management, Bangalore.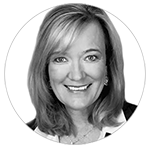 Karen Hornick
Vice President, Strategic Accounts West
A seasoned agency veteran, Karen brings 17+ years of experience delivering innovative digital and brand right solutions. With her roots in CRM & Digital, she's well versed in the development and application of data driven omni-channel targeting and content solutions designed to improve engagement and conversions. As Vice President Strategic Accounts for the South & Midwest regions she serves some of our largest accounts. Karen has held previous leadership positions within Omnicom agencies and Acxiom working on leading brands in financial, telecommunication, retail, travel and hospitality industries. She holds a BA in Marketing from UNT.

Min Yang
VP Strategic Services
As Vice President of Strategic Services, Min drives acquisition-focused digital solutions for strategic clients. She is a seasoned marketing executive with hands-on experience in delivering effective digital and multi-channel marketing strategies in both consumer and B2B sectors. Min previously headed the Small Business Acquisition team at Discover and served as VP of Product Marketing at Chase with acquisition and P&L responsibilities. She also worked at Saatchi & Saatchi and managed media planning for its global clientele. Min holds an MBA and an MA from University of Maryland.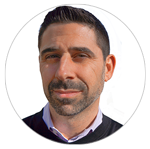 Michael Carle
VP Business Development
As Vice President of Business Development, Michael oversees the global business development team. He brings more than 20 years of sales experience to the role including extensive experience with Enterprise and SaaS software solutions and services. Most recently, Michael was Senior Director of Sales at Conductor, a leading provider of organic marketing technology and solutions. While at Conductor he played an instrumental role in the launch of their content intelligence platform. Prior to Conductor, Michael was the Manager of Business Development for Interwoven, a provider of enterprise content management software and solutions. Michael holds a BA from the University of Delaware and an MBA from Baruch College.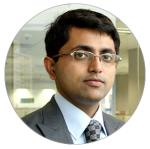 Aditya Saxena
Vice President, Digital Strategy, Analytics & Partnerships
Aditya runs Engagement Management at iQuanti, he is responsible for program orchestration & execution across our client set and supports the formulation of digital strategy. He also oversees stitching of cross-functional solutions for supporting business development at the company.  In addition to this, Aditya runs corporate strategy formulation and business planning for iQuanti. During his career, Aditya has led several global, multi-million dollar, strategic programs for Fortune 100 organizations. Aditya holds an Engineering degree from Visvesvaraya Technological University and an MBA from Indian Institute of Management, Lucknow.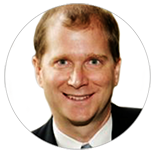 Tony Hooper
Vice President, Strategic Accounts East
As Vice President, Strategic Accounts East, Tony oversees the management and growth of the company's largest global account. Tony previously held positions in management consulting, including General Manager of Equus Group, serving global clients such as Unilever and American Express. He also spent ten years leading marketing teams in the Consumer Card business at American Express. Tony holds a dual degree in Economics and Mathematical Methods in the Social Sciences from Northwestern University and an MBA from The Wharton School, University of Pennsylvania.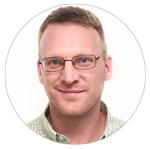 Tim Hurd
Senior Director, Strategic Accounts
Tim Hurd joins iQuanti as Senior Director, Strategic Accounts. Tim's experience has been focused on developing holistic digital campaigns, encompassing search, social, programmatic, and affiliates to drive client results. At iProspect, Tim was a Senior Director of Client Services, driving digital strategy within financial, retail, and CPG verticals. Prior to his time at Sparkroom, Tim led client services on direct response campaigns within higher education and insurance. Tim's initial experience within digital marketing was at TRANZACT, building end-to-end campaigns focusing on driving revenue. Tim's experience has allowed him to be first to market testing campaigns on Pinterest, Amazon, and Snapchat, while also launching betas and alphas within Google, Bing, Facebook, and Twitter.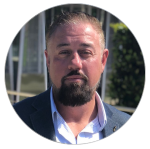 Wayne Cichanski
Vice President, Search Strategy
Wayne joins iQuanti with 23 years as an SEO expert. He is a creative and innovative thinker that enjoys problem-solving, driving digital acquisition, holistic search strategy, content marketing, branding, and end-to-end conversion. Wayne has served as a Senior Director of Search Strategy, CIO of Multi-National B2B/B2C Exchange, Director of Marketing, and co-founder of an SEO digital agency. For over 16 years he has been a SME in search strategies with the ability to execute against large-scale campaigns, providing guidance and management of multi-national and international teams. Over the years Wayne has partnered with Honeywell, 3M, Minneapolis Star & Tribune, American Express, Humana, Allstate Insurance, and the Mayo Clinic.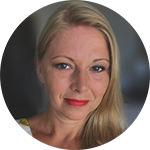 Jana Folmert
Creative Director
Jana Folmert joins iQuanti as Creative Director, who will be responsible for driving the expansion of the creative services portfolio throughout iQuanti's various practices. Jana has almost 2 decades of experience telling brand stories in fun, compelling and engaging ways, regardless of the medium. She has an outstanding reputation in the industry as well as a list of awards to go with them. She most recently joined from HSAd – LG Electronics inhouse advertising agency where she led all global creative efforts for LG's Home Appliance Business and its sub brands. She previously worked in big agencies like Havas, McCannErickson, BBDO, 360i, and MRY on clients like adidas, Canon, Sony Playstation, Schwab, The New York Stock Exchange, Lysol, Clearasil and Heineken.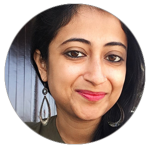 Anwesha Mazumdar
Director, Digital Services
Anwesha heads delivery for Paid Channel Management services at iQuanti. In her role, she focuses on driving executional excellence through solution refinement and team capability building across paid channels. She doubles up as Paid Search SME responsible for driving search strategy across projects and innovation in iQuanti's SEM solution offering. She comes with over 8 years of experience managing integrated marketing engagements, with heavy focus on analytics, for brands in the retail, automobile and financial industry. By qualification she is an Engineer and MBA in Marketing.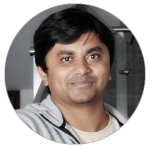 Yuvraj Singh
Director, Engineering
As Director of Engineering, Yuvraj heads the Product Engineering division at iQuanti. He leads engineering team, architecture and delivery of all product and solutions. He has expertise in building large-scale analytical platforms leveraging multiple technology stacks on cloud using agile practices. Yuvraj is one of the first employees of iQuanti and has been instrumental in building a strong engineering function at iQuanti. Yuvraj holds an engineering degree from a reputed University in India.
Let's Connect
Getting started with iQuanti is easy, just drop us a line and we'll setup a time to discuss with you shortly.