In March 2022, Google announced that it was sunsetting Universal Analytics (UA) and replacing it with Google Analytics 4 (GA4). Standard UA properties will stop processing new hits by July 1, 2023, while GA360 UA properties will process new hits till July 1, 2024. This means that marketers should lose no time in starting to migrate from UA, if they haven't already done so.
How can you enable an error-free, painless transition? Here are the most common mistakes you can make while migrating to GA4 and tips on avoiding them.
Mistakes to Avoid
1. Global Site Tag Issues
One of the frequent errors you might experience is no data in reports even after setting up the global site tag. If you have installed the gtag.js or GTM and do not see data in your reports after 24 hours, you might have one of the following issues:
Check whether the gtag is placed in the right place. The gtag should be placed after the opening HTML tag.
Compare your gtag's G-ID from the analytics platform and the website to make sure that the IDs match. Also, ensure that you are looking at the reports in the property that belongs to the website.
Check for extra spaces or characters in the gtag code. If you are using a word processor to copy the tag from your account, there might be a chance that extra spaces are added or quotation marks are changed in the tag. Instead, one can use either a text editor or any editor that preserves code formatting.
Further, if you make any customizations to the tag, note that the function names are case sensitive and should have the correct casing. Additionally, Boolean values (e.g., true or false) should not be enclosed in quotes.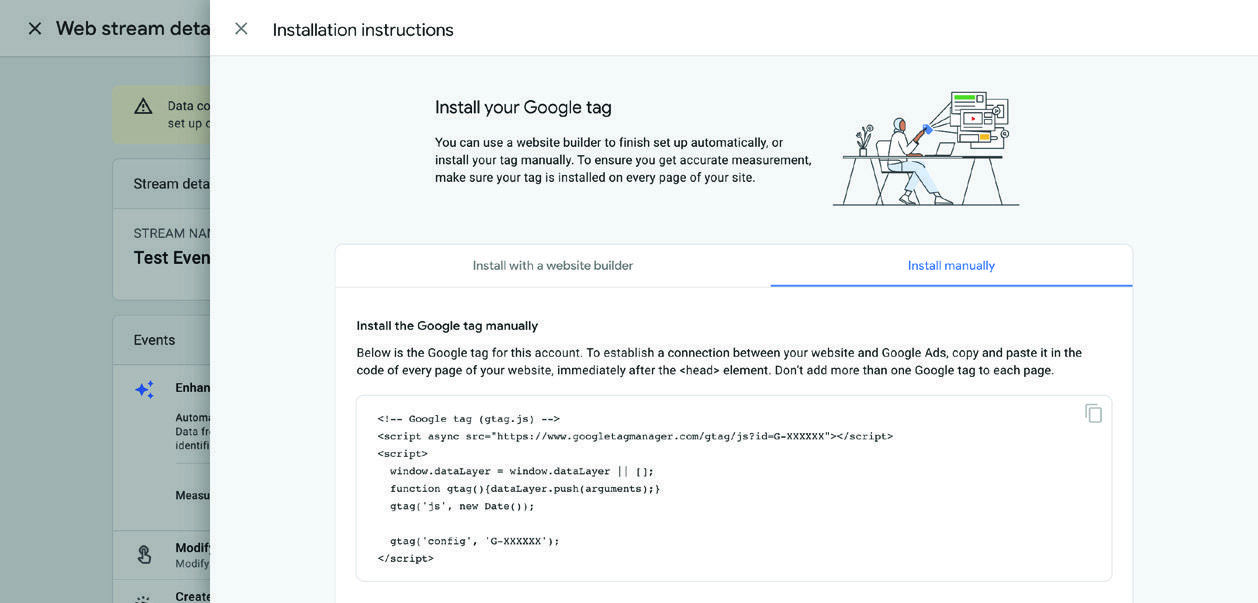 2. Google Tag Manager Issues
If you tag your site using Google Tag Manager, one of the following issues may prevent you from seeing data in your reports.
Check whether you published your container after adding the analytics tag. When you publish a container, the changes you make there become visible on the site. To make your modifications and changes live on the site after you have added or modified tags, you must publish the container.
Verify again that the intended conditions exist for the anticipated trigger behavior.
Check that your trigger is not unnecessarily specific. For example, A URL trigger that is set to fire on "http://www.iquanti.com" will not fire if the URL is "https://www.iquanti.com" (using "https") or "http://iquanti.com" (without the "www"). Use a common fragment for the trigger criteria, such as "iquanti.com".
Modifications to the website or app code may unintentionally alter trigger functionality. This is particularly typical for web page triggers that rely on class attributes and HTML IDs.
3. Verify Whether the Tag is Working
Often, we forget to verify whether the tag is working and notice only when there is no reporting data. One way to verify whether it is working is by going through real-time reports and seeing whether your visit is being reported. You can also use Google Tag Assistant and the browser extension, Tag Assistant Companion, to determine whether your tag is implemented correctly.

4. Data Retention Setup
The default setting that Google has set up for data retention is two months instead of 14. This means your data is wiped after a short time. This could be frustrating if you are making yearly reports and comparisons. Change the data retention from data settings to 14 months if you want to make any long-term comparisons

5. Dimensions Setup Issue
The following dimensions are not listed in GA4:
• event_category  • event_action  • event_label  • event_value  • user_id  • page_path
Although Google is adding some of these dimensions currently, this means that you might be losing some key data if you directly migrate from UA without custom dimensions. Further, you cannot go back and change this for data that has already been processed, so you need to do it as soon as possible. The solution here is to add custom dimensions for the above list before migrating from UA or if you want to pull data from BigQuery.
6. Linking Google Ads, Big Query, GSC
GA4 does not automatically connect with other products. This can cause issues with your Google Ads and remarketing campaigns as CPA campaigns start underbidding and remarketing audiences will stop adding new users. Although the connection is a one-step process, users tend to forget that this needs to be done. Connect all the products you use as soon as you set up GA4.
Audience Migration Issue
Like the above case, GA4 does not automatically copy your remarketing audience from UA and the demographic data is by default disabled in GA4. Users should enable Google Signals to get access to demographic data and should also copy all the required remarketing audience manually as and when GA4 is set up.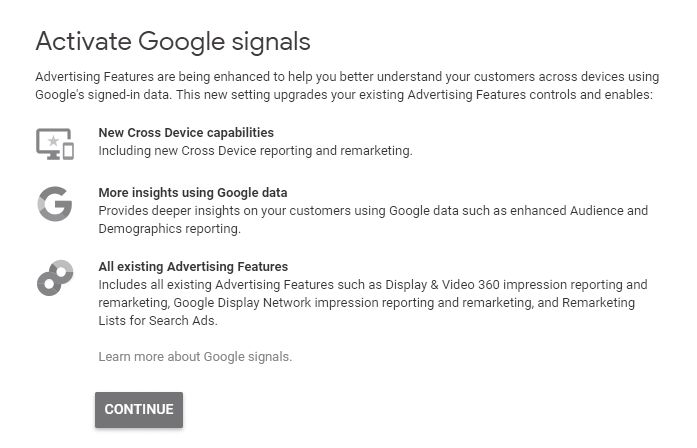 7. Goal and Event Setup Issues
In GA4, you must mark events as conversions like how you marked hits as goals in UA. Again, this is not something that is automatically migrated from UA. If you do not do it, you will not be able to attribute marketing success and CPC bidding will be affected. Make sure to manually mark the most important events as conversions.
Double Counting UA and GA4 Goals
As of October 3, 2022, if you recently imported Google Analytics 4 conversion actions and Google Ads detects that you already have a Universal Analytics conversion action in your account, the GA4 conversion actions will be set as "secondary" conversion actions by default.
Google Analytics 4 conversion actions are set to "secondary" conversion actions to prevent counting the same event twice for bidding. You must set the Google Analytics 4 conversion action as your "primary" source before Universal Analytics goes away. However, you can decide when you move away from Universal Analytics goals or ecommerce transactions.
Conclusion
UA and GA4 are more different than they are similar. So, you need to be careful while migrating from UA to GA4 and avoid any mistakes to ensure correct data flow for analysis. Reach out to us at iQuanti to avoid the pitfalls of GA4 migration and transition seamlessly.