The Client
A financial services company with over 500 locations in Canada and the U.S. The company's offerings include installment loans, cash advance/payday loans, check cashing, prepaid cards, and money transfer services.
The Challenge: Enhanced reporting and dashboarding + A smooth transition to GA4
Digital marketing was central to our client's strategy to reach its target customers across two countries. However, its legacy agency had limited data science expertise and resources, resulting in a delay in the execution of analytics tasks – this in turn led to gaps in understanding its data.
Additionally, with Universal Analytics (UA) sunsetting in the summer of 2023, the client was looking at migrating 5 complex Google Analytics properties to Google Analytics 4 (GA4), each catering to thousands of users spread across varied geographies. This added urgency to the team's goal of implementing a more structured approach to collecting and organizing their data.
The Solution: A structured approach to analytics
The financial services company reached out to iQuanti, an award-winning digital marketing firm with deep banking and financial services experience, because of their demonstrated expertise in driving analytics implementation for industry leaders.
iQuanti's team set about creating a detailed project plan for GA4 Migration.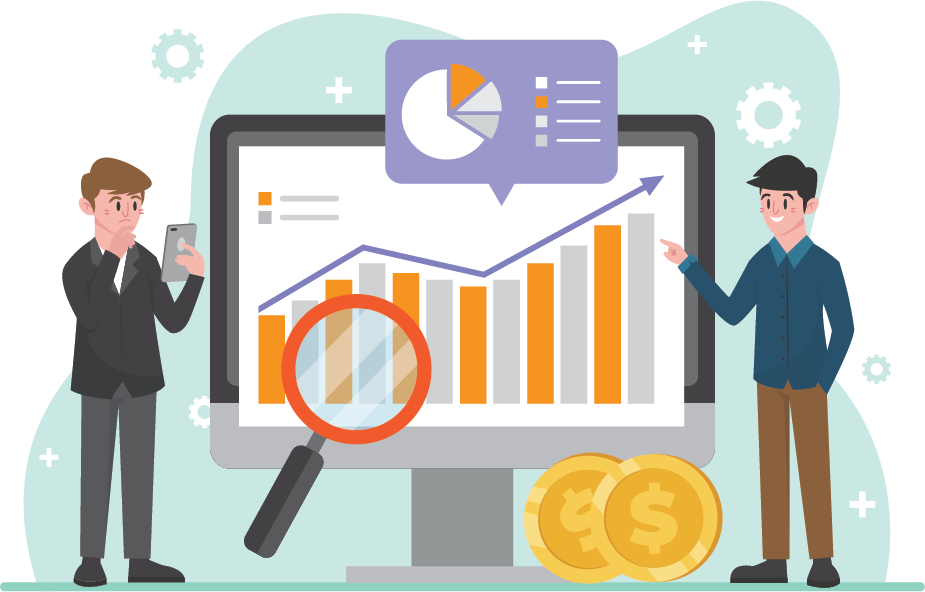 Step 1: Discovery
Getting business & technical requirements from the client through a detailed questionnaire
Establish key performance indicators (KPIs)
Step 2: SDR Creation
Create the Migration Tracker checklist
Create the SDR (Solution Design Reference)
Identify gaps in UA tracking and address those in the GA4 SDR
Step 3: Validation
Signoff from stakeholders on the SDR
Recommendation on data layer if applicable
Creation of tags in GTM
Validating the tags
Sign off on Dev and publishing it to Live
Step 4: Final Transition
Validation of Data in Reports
The structured approach to developing the solution started with the creation of a solution design reference (SDR) to serve as the single source of truth for the team to drive decisions around metrics, KPIs, and reporting.
Next, the team created a migration checklist, laying out the tasks and assigning priorities and dependencies for them. This ensured transparency and structure to re-create analytics tags in the new aGA4 platform. This was followed up by detailed audits and documentation.
Further, conversion steps leading to customer acquisition were reexamined and optimized to create well-defined funnels based on user action on the client's website.
Post migration, iQuanti started recreating dashboards using GA4 to help the client leverage the benefits of GA4. This was easier said than done because the logic used by the legacy agency to create Google Data Studio (now named Looker Studio) reports was unclear. Additionally, the metrics, definitions, and workflows used in GA4 dashboards in Looker Studio are different from those in UA. These factors made it a challenge to optimize reporting while also maintaining continuity.
iQuanti's team worked with the client to dive deep into the existing dashboards to seamlessly convert Universal Analytics GDS reports to GA4 GDS reports.
The Impact: A seamless, error free GA4 migration and better reporting
iQuanti's structured and transparent approach helped us get the client's buy-in early on.
iQuanti's Account Manager said, "The detailed planning, clear-cut timeliness, and documentation through SDRs inspired enough confidence in the client to allow us to skip approvals for tagging changes and expedite implementation. This helped achieve quick turnaround times and a seamless, error-free migration."
At the end of the project, iQuanti had created multiple new reports in the existing Looker Studio report, providing clarity in multiple user flows. This included sign-in flow from multiple touch points, repayment flow, reloan and refinance journey flow. The team also recreated the application flow in four GDS reports.
iQuanti ensured that the Looker Studio reports was comprehensive and met the needs of all stakeholders – from the senior leadership team to digital sales, performance marketing/acquisition, back-end tech, and CRM.
Most importantly, the implementation has set the financial services company up for performance marketing success by collecting data at the right touchpoints, interconnecting the touchpoints to get correct user flows, and presenting the holistic view stakeholders need to take data driven decisions.
Driving efficiencies in GA4 implementation
iQuanti's experience with GA implementation at complex Fortune 500 enterprises has helped it streamline and standardize the effort. Where we have clear existing documents (SDR/BRD) from the client, we have cut down the time for GA4 implementation for the first property to around 2 weeks. Where the client does not have their existing measurement plan in place, we have worked with them to address that. For additional properties, we have successfully migrated up to 73 properties in a month.