We are excited to announce the launch of our new blog series 'My iQuanti Journey' . Featuring employees from different teams, the series will throw light on individual growth trajectories and how working with iQuanti has impacted their lives and vice versa.
Kicking off this series is Senior Engagement Manager Ishita Aggarwal.
Armed with an MBA in marketing and over nine years of work experience, Ishita joined iQuanti's India team as an Engagement Manager in March 2021. And in the one and a half years she has been with us, she has bagged a promotion; she is now a Senior Engagement Manager. Read on to know more about Ishita's life and learnings at iQuanti.
What does your role at iQuanti entail?
I work at iQuanti as a Senior Engagement Manager and I'm part of the India engagement team that handles Canadian clients and works on providing multiple digital solutions from Paid Channel Marketing (PCM) to Search Engine Optimization (SEO) and Conversion Rate Optimization (CRO).
My core responsibilities include consulting, delivery, and program management. As an Engagement Manager (EM), I own the projects from strategy to execution, thereby helping clients achieve their business goals. In addition to this, my job also involves leading and mentoring internal teams, helping with recruitment, process improvement initiatives across the organisation and more.
With ample opportunities to deal with multicultural clients, my role at iQuanti has helped me build an industry-wide understanding and expertise
Tell us a little bit about yourself.
Originally from Faridabad  (part of Delhi NCR), I spent my toddler years in Dalhousie, a famous hill station in the Indian state of Himachal Pradesh. After that, I did my schooling, higher education and the first few jobs in Delhi NCR. For my undergraduate studies, I did B.Com Honours from Hans Raj College, Delhi University. I then worked with Ernst & Young before doing my MBA from International Management Institute, Delhi, with a specialisation in marketing.
Discipline and hard work have been a part of my life since an early age and growing up in different places has helped me become more open to new experiences and to be fearless even as I embrace change and adapt to new environments. I have also had a lot of exposure to different cultures and points of view thanks to my years spent in the capital (Delhi). This in turn has made me more confident to deal with the complexities of life.
Outside of work, my interests include Bharatanatyam, a popular form of Indian classical dance that originated in the South Indian state of Tamil Nadu, playing board games, watching films, documentaries or web series, catching up on stand-up comedy and theatre, and even Mandala art as I find it truly therapeutic.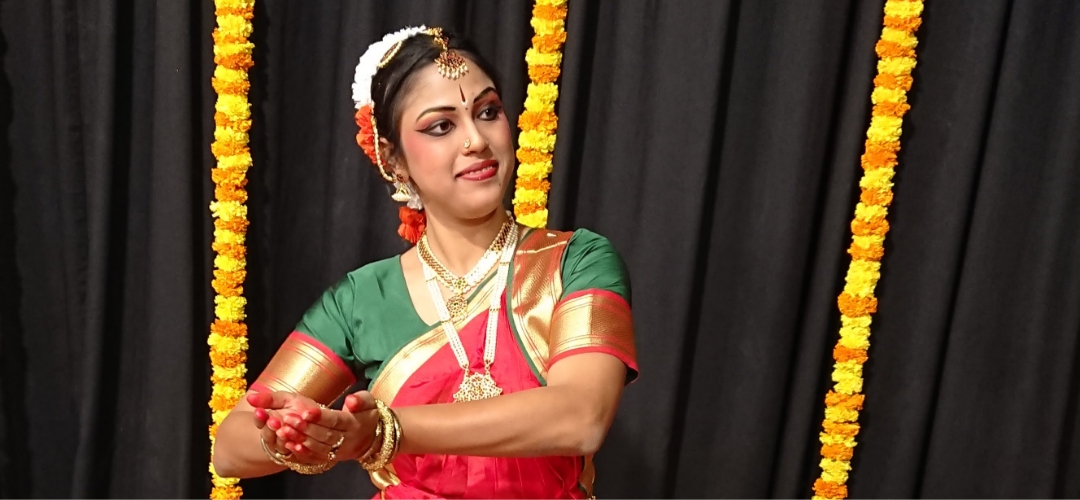 How did your journey with iQuanti start and how has it been so far?

It was the HR team that reached out to me, possibly through my profile on a job board. Having worked in the product side for 8+ years and through a bunch of Indian startups, iQuanti looked like an exciting opportunity for me to explore the service side of things for global clients.
My interview process was extensive but interesting; following an interview with a leader, I was given an case study that tested my technical depth, analytical skills as well as business understanding. And after the presentation of this case study that helped Engagement leaders assess my clarity of thought and communication and presentation skills, I met with an HR leader to discuss my role. I also underwent technical and soft skills training after coming on board.
Since joining iQuanti, I have been part of the team that won the 'Best Paid Search Campaign' Award at the 5th annual International Performance Marketing Awards for one of our clients. And there have been multiple instances where the client has shared appreciation for our work and dedication – be it through emails or via public announcements on social media. Moreover, I was promoted from an Engagement Manager to a Senior Engagement Manager within a year.
What are the key takeaways in your role at iQuanti?
With ample opportunities to deal with multicultural clients, this role has helped me build an industry-wide understanding and expertise. There is exponential learning that comes with this role, largely due to the fact that one gets to work on different goals from different industries, each posing a unique challenge. So finding different solutions for them has been an incredibly exciting and an eye-opening experience.
What would be your advice to youngsters looking to make a career in digital marketing?
I think it is very important to be passionate about the digital landscape and to have a keen interest in learning about trends, new technologies and tools available. One can turn to resources such as Google Ads certifications, Analytics certifications, Meta Blueprint, SEO foundational courses and some Linkedin or Udemy courses as well. Practical exposure is crucial if you wish to sharpen your digital marketing skills, so take on an internship or a project that will help you put your lessons and acquired skills into practice. Pick a stream – it could be paid channel management, SEO, CRO or Analytics – and gain expertise in that before diversifying into other areas.