For Alexa Speed, the world of digital marketing is a dynamic blend of art and science. "Data analysis is the science, and understanding people is the art," she explains. Every day in her role as Paid Social Director at iQuanti, she is presented with the unique opportunity to strike a balance between the two.
"Marketing is at its core trying to figure out people – why would they buy your product? What makes them pay attention? Why would they choose your brand? To find answers, you not only have to use data to avoid assumptions but also must think about who and what your audiences are. What is it like to be a 55-year-old woman with two teenagers? Or an 18-year-old man starting out in college? Or a retiree?" she says.
Alexa's passion for bridging this gap between data and human behavior ultimately led her to a career in digital marketing.
The Journey to iQuanti
Alexa's journey began at Binghamton University in 2010, where she graduated magma cum laude with a B.S. in Management, Marketing, and International Business. She wasted no time diving into the industry, landing her first full-time role as a Media Coordinator at Euro RSCG (now Havas Health) with clients from the pharmaceutical industry.
At Euro RSCG, she collaborated with designers, directors, and writers, which allowed her to gain a deeper understanding of the creative development process. This insight enabled her to effectively communicate with team members and creative agencies.
Before joining iQuanti, Alexa had already accumulated an impressive 11-year career in various verticals, from Finance, eCommerce, and Healthcare to CPG, Entertainment, and Technology. Her experience ranged from the largest agencies in the world to small independent shops, working on massive global brands like Proctor & Gamble and Unilever to local businesses.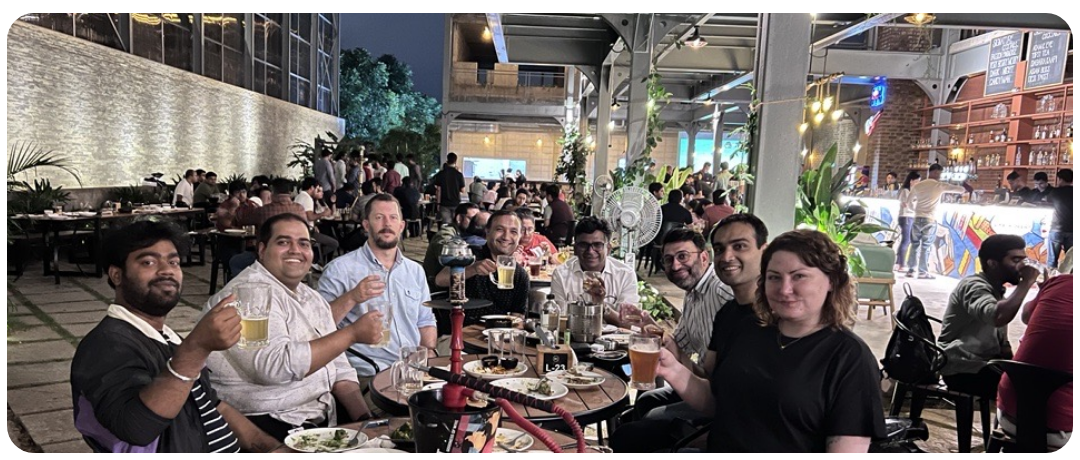 In April 2021, Alexa joined iQuanti with a primary focus on social media. In this role, she develops and guides paid social strategies, brings better understanding of paid social to our agency and clients through thought leadership content, develops external partnerships, and trains and develops our engagement teams' paid social skills to ensure learning across the agency.
A Day in Alexa's Life
Working remotely, Alexa's day begins early to accommodate her global team. She connects with iQuanti's India and UK-based teams before US and Canada client calls for the day. From 9 am to 2 pm, she is typically on calls or collaborating with teams on various deliverables. After that, she has the afternoon to work on presentations, write thought leadership pieces, and develop internal initiatives, such as iEngage.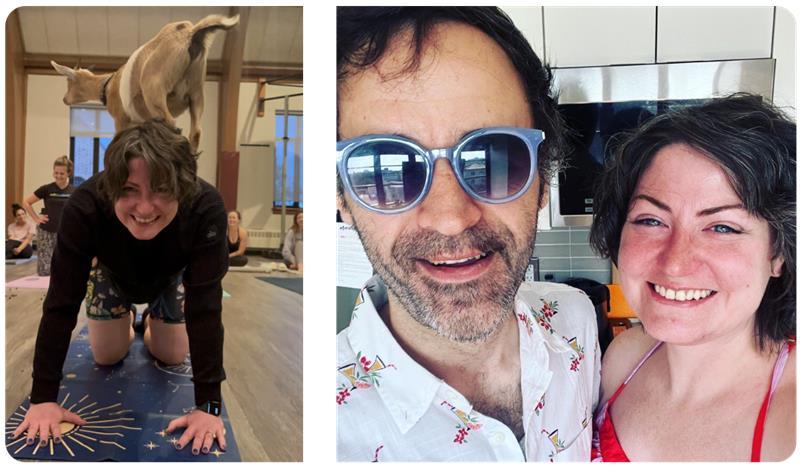 Why iQuanti?
Alexa's journey at iQuanti has been marked by the organization's commitment to change. According to her, "if you have an idea or a new solution, leadership is engaged and willing to listen and, if anything, is asking for more ideas from team members." The company's global reach means that co-workers and colleagues are not just across the country but around the world. She emphasizes the strong sense of camaraderie at iQuanti, despite the geographical distances.
iQuanti Values
"Respect and honesty are fundamental values at iQuanti. The company actively encourages transparency through bi-weekly townhall meetings, allowing employees to ask questions and receive responses from the CEO and leadership team," she says.
Open-mindedness is another key value at iQuanti that Alexa cherishes. She underscores the importance of embracing differences and diversity while working in a global organization.
Words of Advice
"Be humble and focus on learning at work. Check in with yourself. What do I really like about the work at this place? Do I love a good spreadsheet or do I prefer to build decks? Do I like project management or client work? When you start to understand what you like, then you can start making decisions about where you want to go in your career, and that will lead you to a job and career you love."
Beyond the Office
When Alexa isn't working, she loves to explore her many interests. She enjoys making her own ice cream from scratch, crafting homemade jerky, creating custom sneakers, and experimenting with various creative mediums. Gardening provides her a relaxing escape from the demands of her job.