Magic happens when we have fun innovating
We live our core values every day at iQuanti, be it through our open and respectful interactions with one another, taking ownership for our work, the focus we maintain to ensure our clients always come out above competition, our constant search for innovative ideas, and the unending urge to keep learning.
The months of May and June were especially dedicated to our core value of innovation. Earlier this year iQuanti launched iQ Edge, a program to accelerate innovation across the organization and build cutting-edge products and solutions by training, idea generation, and implementation. The first big initiative iQ Edge undertook was a mandatory certification course org-wide on AI and machine learning. iQ Edge followed that with a month-long competitive program across iQuanti – an "ideathon," seeking innovative ideas from every iQuantian. At iQuanti, if we love anything more than bright, inventive ideas, it is to fuel and empower a strong culture for creating those ideas.
THE FUN BEGINS
The stage was set to get the creative juices flowing. Rules were set for IDEATHON 2022. Team participation was encouraged, with mentors allocated to shortlisted finalists. Registrations opened (May 06, 2022) and submission deadlines (June 07, 2022) were announced. To raise the stakes, a reward of $2,500 was declared for the winning team (or individual). And iQuantians began brainstorming new ideas in any scope of our business, using AI and machine learning as a key enabler.
33 teams (including a couple of individual entries) registered their ideas. Eight finalists were announced on June 29 for IDEATHON 2022
THE GRAND FINALE
Then we raised the excitement another notch higher. A week later, on July 07, during the Weekly Townhall session, each finalist idea was presented live! And every iQuantian in the audience turned jury, getting to vote for each of the ideas presented to the panel.
The excitement reached fever pitch as the winner of IDEATHON 2022 was declared. The idea "Complete Website Audit"—proposed by the team comprising Sudarshan Kothari, Sayantan Das, and Shyambhu Mukherjee—not only got the nod from the judges, but also votes and approval from iQuantians!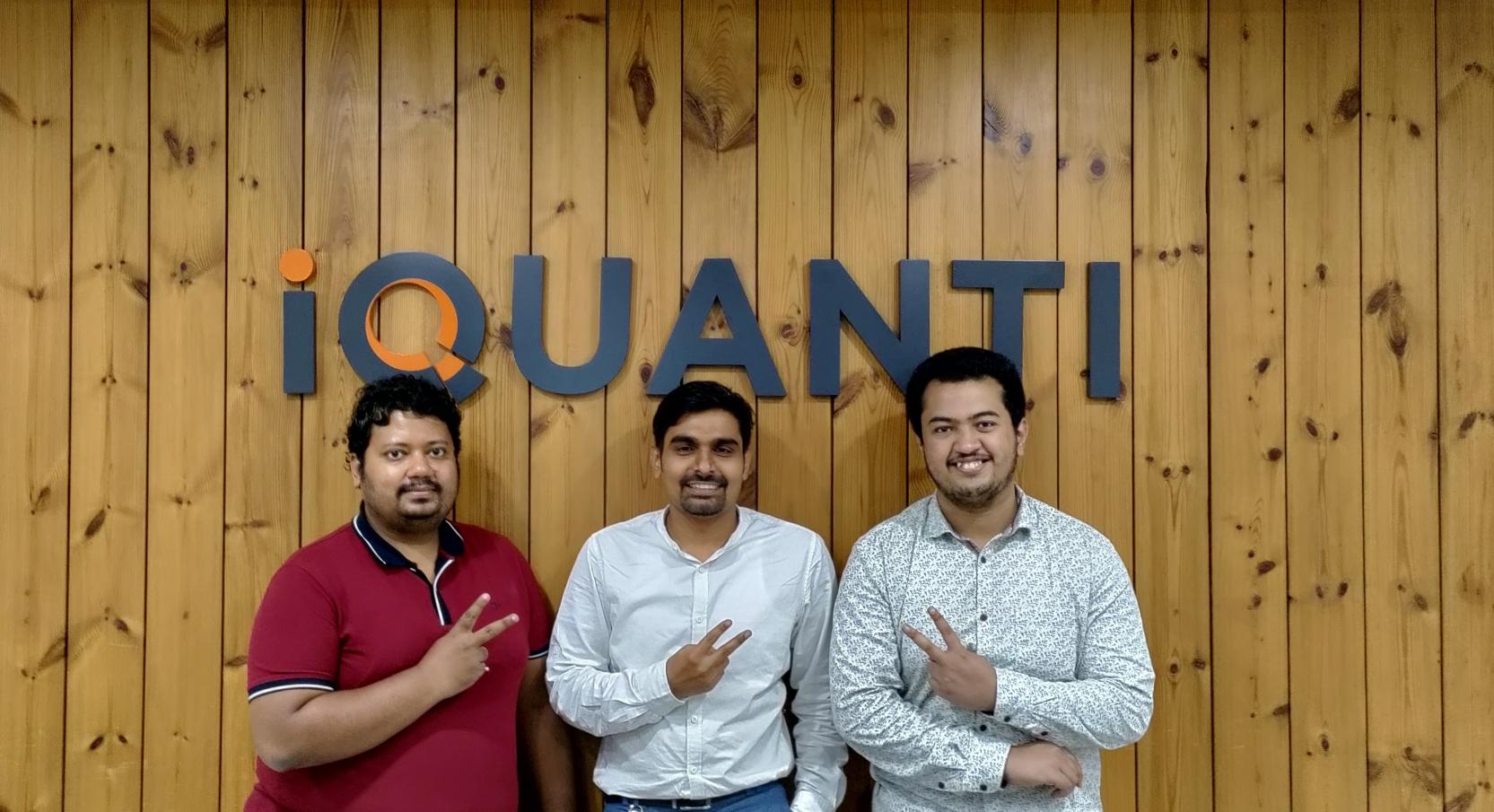 WHAT LIES AHEAD
As for their future plans, the trio was sure they were definitely going to celebrate. "Go out and have fun! Then, we will also look on up-skilling ourselves too!" stated Sudarshan.
What an exhilarating month of innovative genius! We're looking forward to many more of these because there's so much fun in innovating. In the meanwhile, we are on the edge of our seats to see iQ Edge plans to implement this winner of an idea!
Our idea was simply to find the most time-consuming and manual process. Thereafter, we conducted several 1-on-1 discussions, with the analyst going on up to lead team members, to identify the iterative process that could be automated. The aim was to automate insight generation, targeting the low-hanging fruits and provide us with an edge in the digital world.
First of all, we thank our mentors Vishal and Rima! We are very excited to be part of an organization that values innovation and recognizes it.
-Sudarshan Kothari
Senior Data Scientist