What is holistic search?
Holistic search refers to a search strategy that integrates paid search and SEO to maximize "shelf space" on search engine results pages (SERPs) for all of your target keywords, across the entire customer journey. By running your search program with a single, unified strategy, you ensure you have multiple assets in-market both up-funnel and down-funnel.
Done right, holistic search makes your brand more responsive to consumer needs, facilitates faster decision-making and enables better resource utilization.
Consumers are already 'integrating' paid and organic
Today's consumer relies on search multiple times – for a multitude of different uses – along the path to purchase.
Whether the consumer is interested in fact-finding, comparisons or down-funnel queries like pricing, search is the preferred tool for finding information on the web. And, research shows, consumers don't really distinguish between paid and organic.
According to agency listing service Clutch, the No. 1 reason search users click on ads is simply because the ad answers their query. People want their searches addressed in the moment: they don't have a preference whether it's an ad or an organic link that does the job.
And because consumers use search all the way through the purchase journey, switching between paid and organic "clicks" is common. Bing Ads researchers have found that nearly three-quarters of the time, consumers run non-branded searches before clicking on a branded ad.
The upshot for search practitioners: your search strategy needs to include both PPC and SEO to meet consumers' needs in all stages of the purchase funnel. Most brands recognize this imperative – yet fail to integrate PPC and SEO successfully.
Is your failure to integrate SEO and PPC hampering your user's experience with your brand on Search?
Often users see discord, confusion and often even conflicting messages on SERPs from the same brand/domain across organic and paid results for certain keywords. Imagine walking by Fifth Avenue looking to buy a specific product. You see a store that seems to offer the product you are looking for. But each of their window displays send out completely different and conflicting messages about the product or why you should buy from them. Would you walk in? It is the same with search users as well.
Is your failure to integrate SEO and PPC pushing up your marketing costs?
It's simple. If you already own the SERPs by ranking high for a specific keyword, do you need to spend more on PPC to capture the same search traffic that you may win without it? This is true especially for branded keyword searches.
Look at these examples: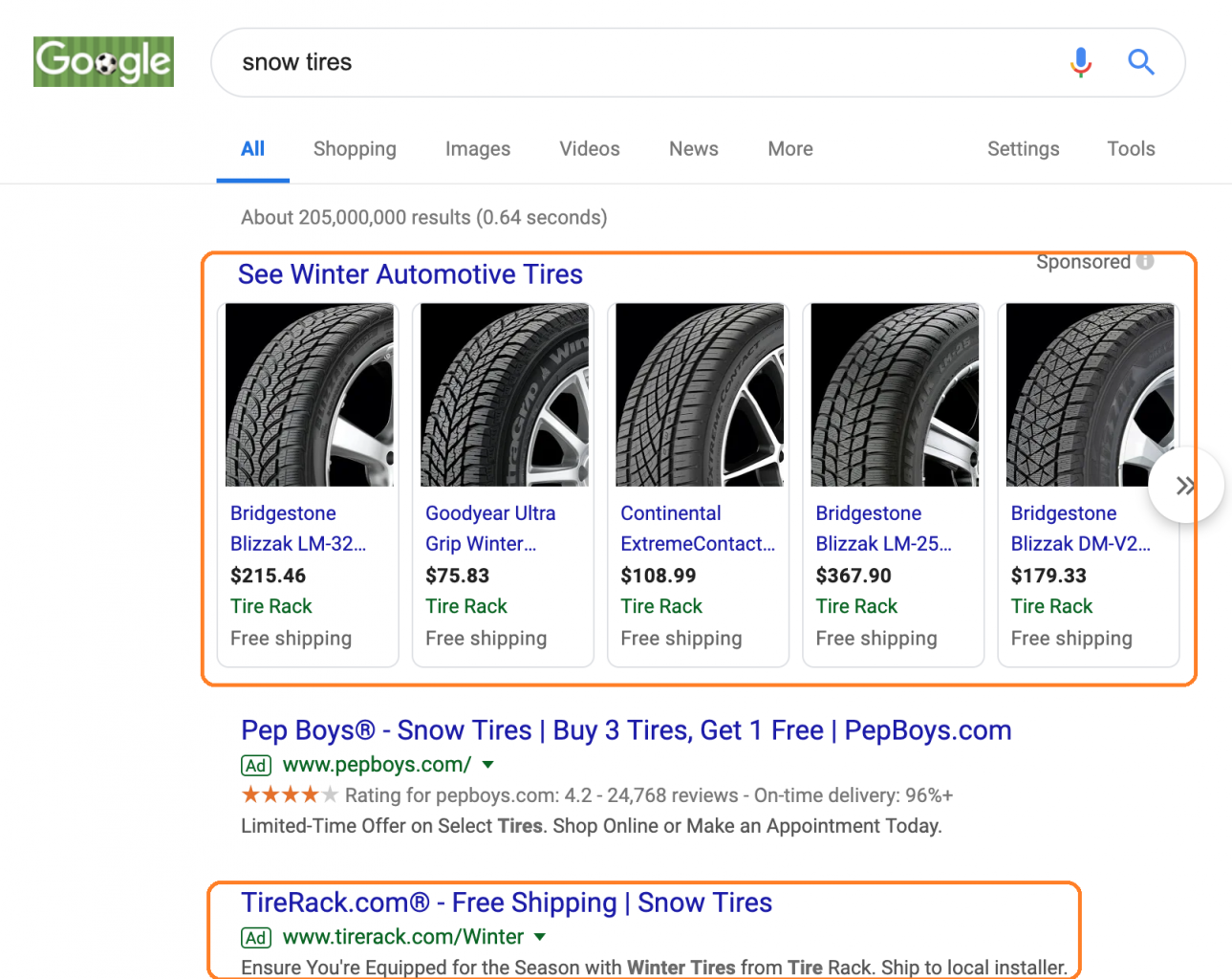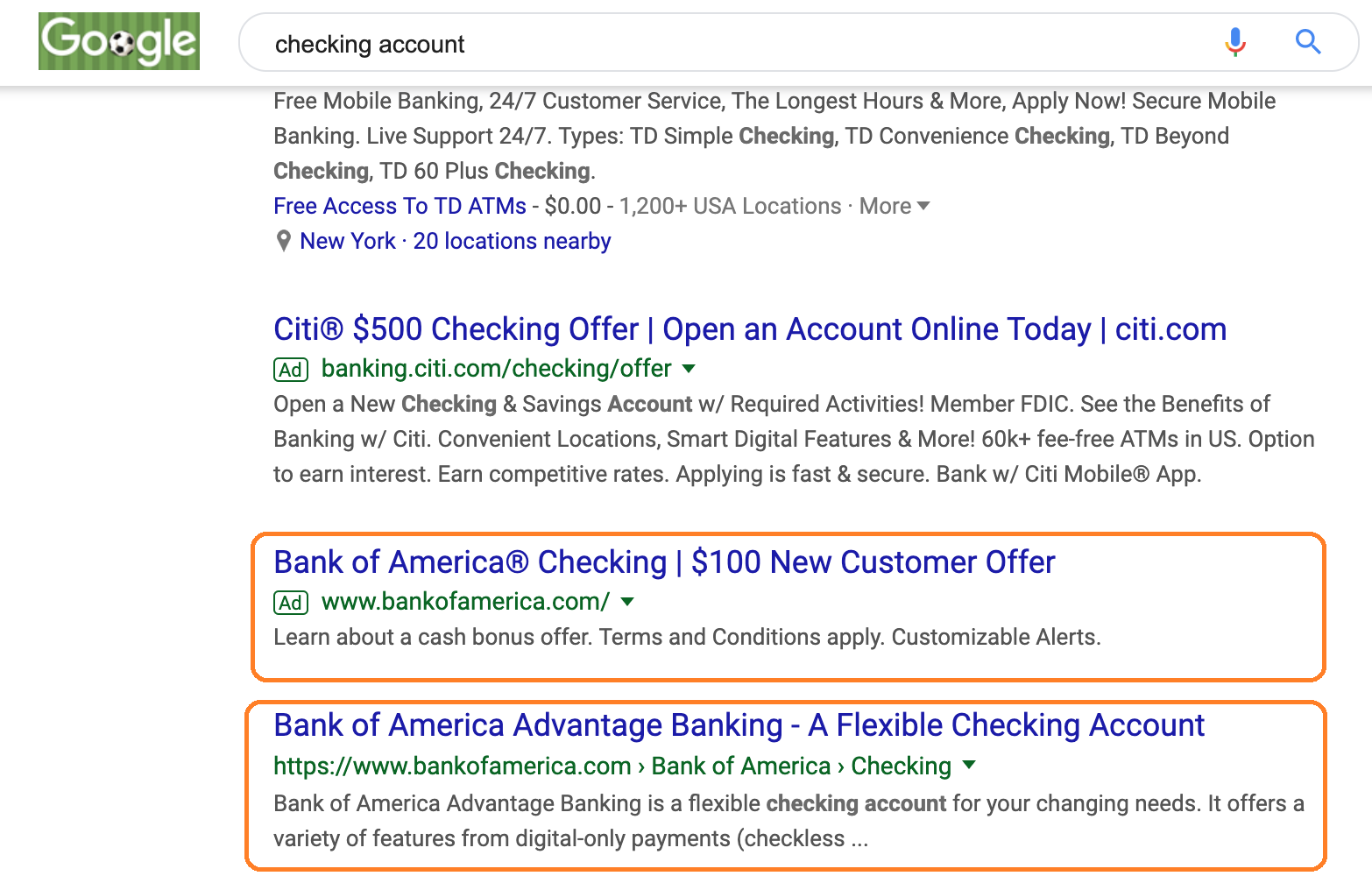 Agreed that the top sponsored ads positions grab a share of traffic, but there is a case to be made here about the cost efficiencies that an integrated SEO and PPC strategy could drive. Can your paid ads complement your organic search results? Can your organic ranking pages add trust to your claims or offers in your ads?
Why enterprise search strategy is rarely integrated
Within enterprises, website development and SEO have traditionally been handled by technology teams. Paid search programs, meanwhile, are typically managed by media teams.
Leaving SEO to web developers results in all kinds of miscues – such as multiple H1 tags on the same page, poor internal linking practices and page titles or metas that don't effectively communicate the page's content.
But even as the digital landscape has evolved, most large enterprises continue to "silo" enterprise SEO and PPC. Enterprise SEO is often managed by website or customer experience teams, while PPC is run in concert with display and paid social.
Additionally, there are real costs to taking a siloed approach. One iQuanti client was spending $5MM annually on their PPC program – yet because 90% of their search volumes were branded, they had no competition for most keywords. In other words, they were already "owning" the SERP on organic and didn't need the ads at all.
Benefits of bringing enterprise SEO and PPC together
Integrating your paid and organic activities under the "holistic search" framework offers an alternative – and we think smarter – way forward. Bringing SEO and PPC together leads to better allocation of marketing dollars, an improved end-user experience and smarter analytics for more targeted decision-making.
Many brands bid on branded terms to help their paid programs look better – or fail to bid on high-funnel terms because they don't often lead to a conversion. Yet when Fortune 100 firms spend 10 to 25 times more in PPC than enterprise SEO, these inefficiencies can total millions of dollars annually.
A better customer experience
Between 70% and 80% of search clicks go to organic results. In other words, most consumers prefer to click on organic links. Many enterprises underinvest in SEO relative to PPC, however, leading them to miss out on substantial amounts of incremental (and free) traffic.
Improved analytics and decision-making
Both SEO and PPC have a role to play in guiding consumers through the decision journey. Integrating PPC and enterprise SEO gives brands visibility into which terms perform best at different journey stages, limiting the kind of siloing that is standard in enterprise search strategy.
A holistic search strategy: the iQuanti approach
Our approach to holistic search at iQuanti is guided by a simple truth: Many consumers' first touchpoint with a brand is on the SERP. We place customer intent at the center of our clients' search strategy, with the goal of maximizing coverage for key brand assets: product pages, comparison pages, blog posts, infographics and so on.
Because consumers typically shift between paid and organic content on their decision journey, we manage SEO and PPC in tandem for our clients – mapping keywords to each respective channel and sharing elements like measurement capabilities, keyword lists, ad copy and landing pages.
This approach aligns client teams around the goals and outcomes they want their search program – SEO and PPC together – to generate.
Learn more about iQuanti's holistic approach to enterprise search here.
The Final Word
If you're like a typical enterprise, your search efforts aren't being integrated into a single, holistic search strategy. Bringing PPC and SEO together offers new levels of efficiency, better visibility and improved performance – to help you win in search across the consumer purchase path.