How Pooja went from being an analyst to shaping strategic projects at iQuanti
My iQuanti Journey:
We recently announced the launch of our new blog series, My Journey with iQuanti. Featuring employees from different teams, the series throws light on individual growth trajectories and how working with iQuanti has impacted their lives and vice versa.
This blog features Pooja H, who is currently the Director of Strategic Projects at iQuanti.
Pooja joined iQuanti as an analyst after completing her engineering degree in the year 2012. And though she intended it to be a stop-gap job for a few months, she is still here a decade later; today, she heads the Enterprise Strategy & Execution (ESET) team. Read on to know more about Pooja's life and learnings at iQuanti.
What does your role involve?
As Director – Strategic Projects, I head the Enterprise Strategy & Execution (ESET) team at iQuanti. Our all-women, three-member team ensures that our org strategy is in line with growth that we aspire for. Additionally, we ensure that all org initiatives are aligned with our strategy and program manage the initiatives. We also help the CEO to optimize his time to further organizational goals.
What does a typical day at iQuanti look like?
iQuanti functions in an agile way. We run on 2-week sprints – so every alternative Monday, my team and I plan our sprints with the CEO, such that we are set to meet our success criteria for the quarter. Every day starts with review of my tasks for the sprint and I go on to prioritize the important and urgent ones. My last meeting in the day is usually with the CEO, where we collaborate on key growth initiatives that demand his attention.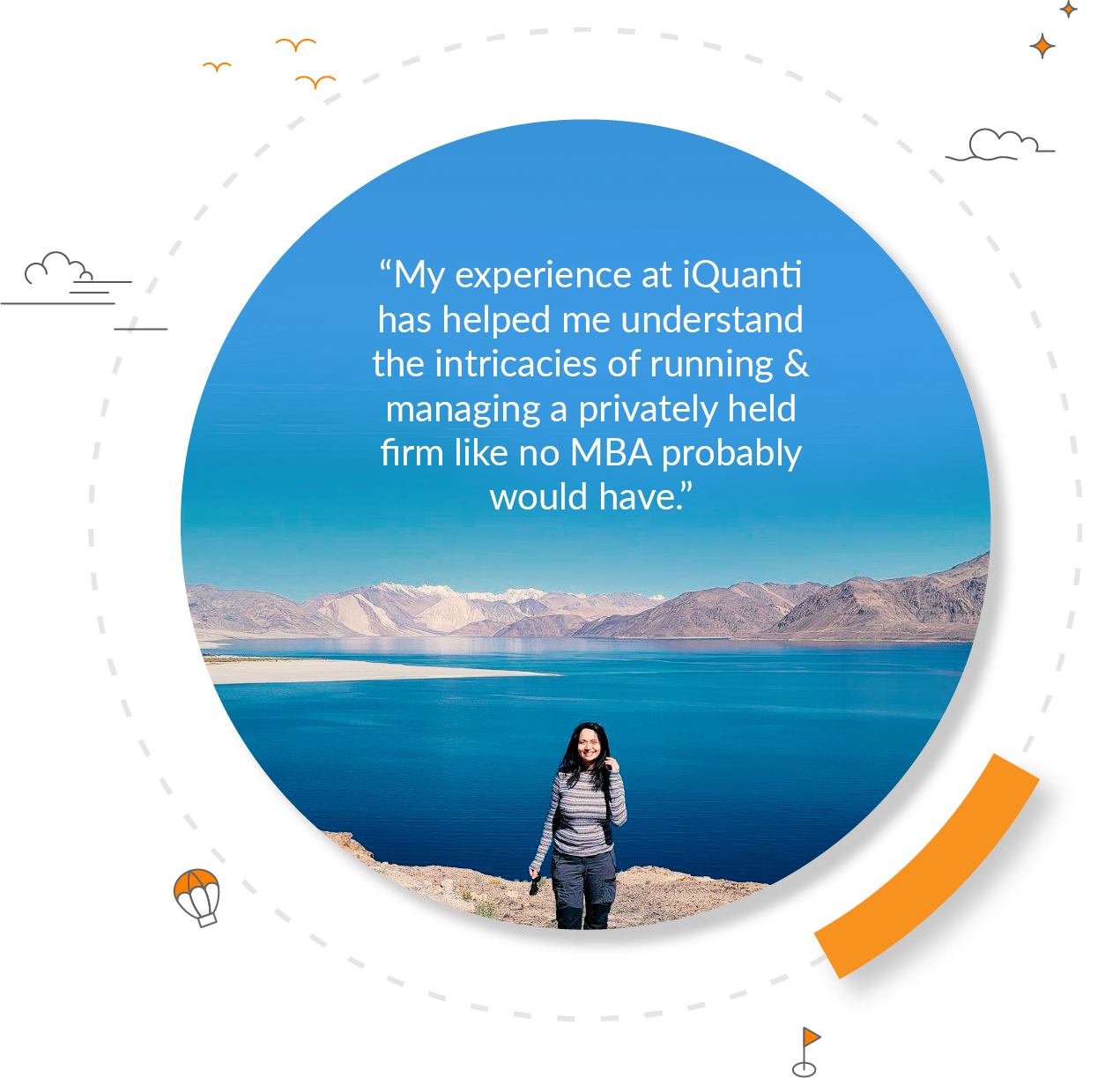 Tell us a little bit about yourself.
I grew up in the quaint town of Kundapura, situated on India's west coast, amidst nature, pets and books. For my higher studies, I moved to Mangalore, a city on the west coast; I was lucky to experience both city and country-side life while growing up. I love animals and try to do my bit for the strays whenever I can; I currently have two cats, Loki & Bageera, who rule my house.
An avid reader, I started my love affair with books at an early age; J.R.R Tolkien is my all-time favourite author and my go-to genres are crime fiction and fantasy. I also love travelling and listening to several kinds of music.
How did your journey with iQuanti start and how has it been so far?
A software engineer by qualification, I landed the role of analyst at iQuanti (then known as WorldBiz Express) soon after my graduation in 2012. I had thought of it as a stop-gap job, but I am happy to say that a decade later, I am very much here and still loving every moment.
My growth trajectory within iQuanti has been staggering and is one of the prime factors that drives my loyalty to the firm. Upon joining, I was asked to manage a side-project that involved rebranding the company from WordBiz Express to iQuanti. I had to devise a plan of action, implement it and deliver the results; moreover, I had to play a taskmaster to the CEO and several other senior leaders in our US office just within 2 months of joining! Working within fixed parameters of time, scope, quality and cost was an incredibly rich learning experience.
Indeed, the opportunities available here are vast and diverse, and I have been lucky to have held a role in almost all the functions. iQuanti has encouraged my internal job movements: right from being an analyst (primarily CMS Management), managing client delivery for Fortune 50 clients and product life cycle management to program managing key org initiatives, enterprise operations, financial audit management, planning & budgeting exercises for the firm, delivery operations, leading fundraising efforts and helping leaders arrive at and execute org strategy.
My biggest achievements include moving our product development from a water-fall model to an Agile model and the successive release of ALPS, iQuanti's enterprise SEO platform, in 2016 ; Managing the due diligence process for the organization in 2017 ; the restructuring of enterprise operations & setting up of Management Information Systems (MIS) in the following year (2018).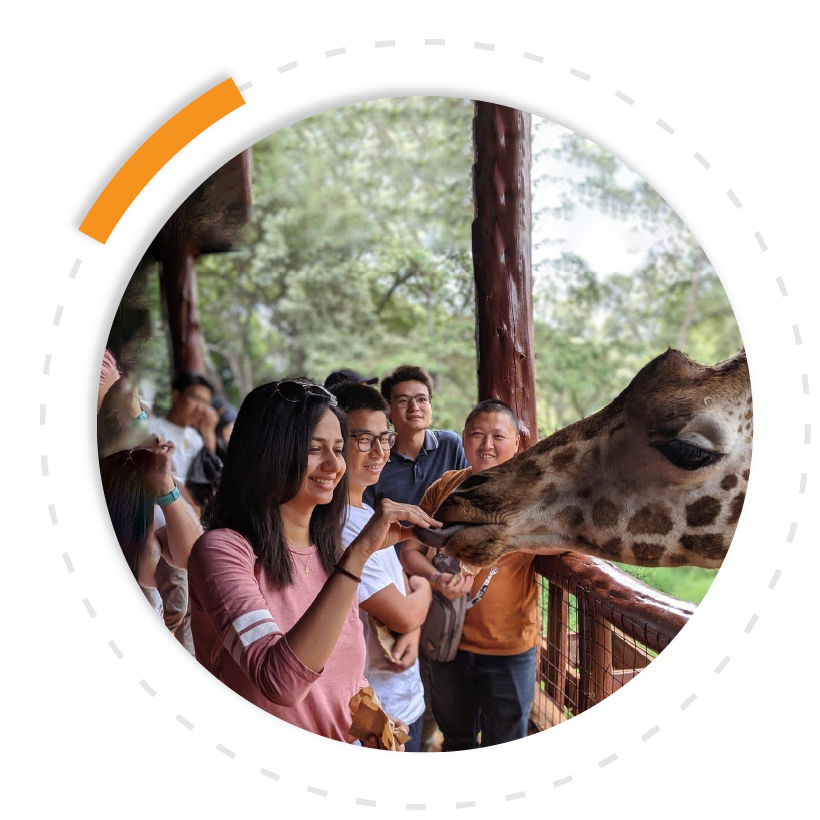 What are the key takeaways in your role at iQuanti?
My experience at iQuanti has helped me understand the intricacies of running and positioning a privately held firm like no MBA would have. I have gained this practical hands-on knowledge and experience within the first decade of my career and I couldn't be more excited for what's to come.
My current role has been an enlightening one: I now know that while there is always some firm comparable to ours achieving something extraordinary out there, we don't have to reinvent the wheel each time. We have to be open to finding and using the knowledge that is already out there and apply it in our context in a smart way.
Any tips for those aspiring to make a career in digital marketing?
Digital Marketing is growing at an exponential pace. Specially in a post COVID world, our entire commerce has moved online. It is evident that there is going to be high demand of experienced digital marketers in foreseeable future. So this is certainly the right place to be.
My advice to aspirants would be just one thing: there are no short-cuts to success. Keep at it and one fine morning, you'll wake up to find that you are an overnight success!